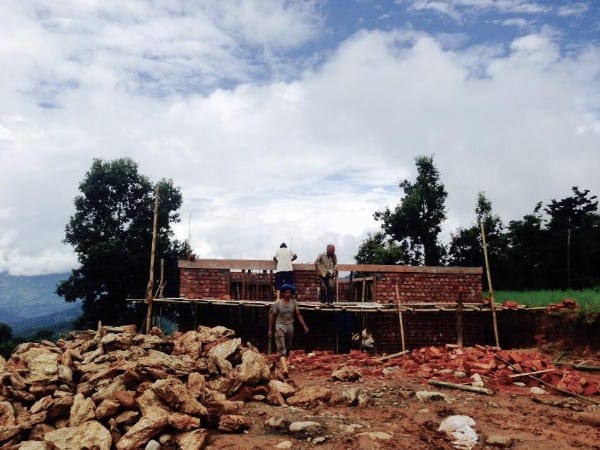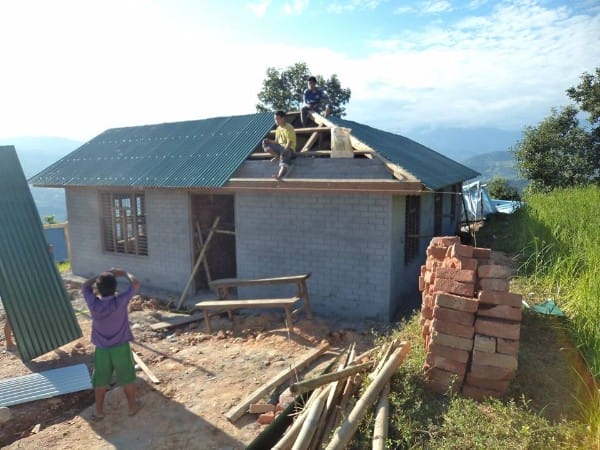 Director Parshu Dahal and the team at Society Development Center (SODEC) have been one of our main partners for many years in Nepal. SODEC is a non-profit that Deana helped to found in 2001 during her tenure as a Peace Corps Volunteer. The organization has been focused on innovative poverty alleviation programs throughout the last 15 years, including CLN's tea, coffee, and almond programs. In 2016, we are supporting permanent office construction after the SODEC office space was destroyed in the earthquakes last year. SODEC has been successful for many years in garnering program grants from the government and international non-profits, but those funds do not cover overhead expenses like building rent. Rent and overhead are, in fact, the most difficult things for a local NGO to get funding for. Part of our plan to help ensure the sustainability of their organization and their programs in the years to come is to reduce the long-term overhead costs and be sure they have an office for their work.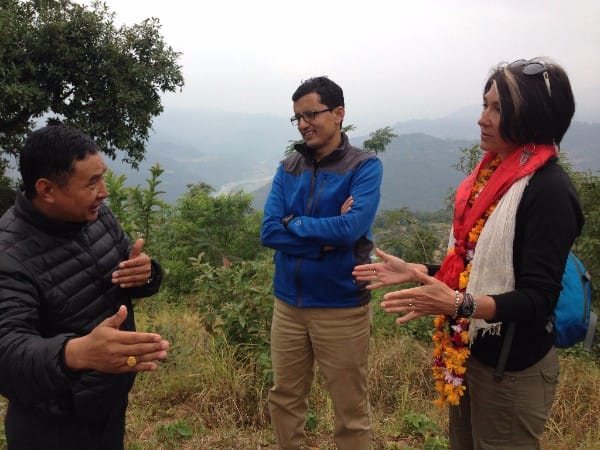 As an organization, SODEC has been progressive not only in its field work but also in its staffing. The new board was formed this fall comprised of 4 men and 3 women, including SODEC's first female board chairperson—a gender balance that is uncommon in rural Nepal. Equally uncommon, the board reflects the ethnic diversity of the area with 5 different castes represented among the 7 individuals, including someone from what was once considered an "untouchable" caste. In an era when Nepal has been brutally divided along ethnic lines, it's a sign of peace and progress that this team is so diverse and is working side-by-side on its goals and programs. CLN is proud to continue partnering with SODEC on organic cash crops and other innovative economic programs.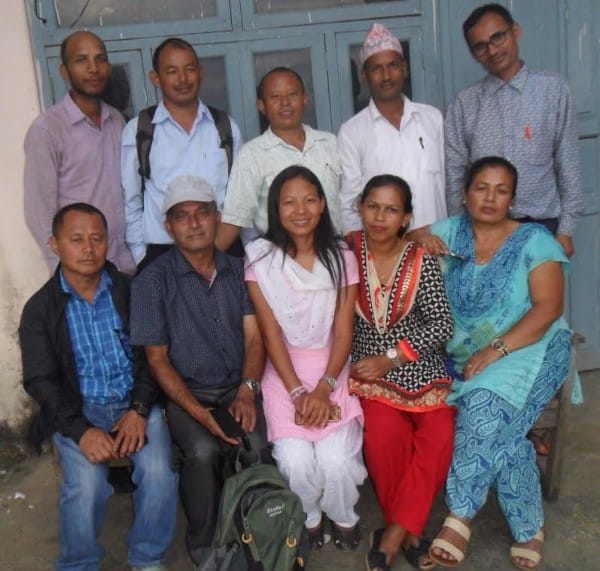 The full SODEC team and board (~25 people) met this year to review construction plans and discussed how to make the office a local model of better home construction, garden care, and living situation with improved sanitation. This was a collaborative process where everyone's voice was heard–and they fielded many different ideas. Although the area is too remote to make options like Compress Earth Brick (CEB) technology feasible, they are using improved techniques for stone masonry construction to demonstrate the new methods approved by the government. They are also working with the surrounding village to demonstrate and promote kitchens with smoke/steam outlets and good lighting–both important for women's health because women often suffer from emphysema and poor eyesight due to kitchen conditions. The office will have a small garden also as a model for keeping kitchen gardens close to the house, with livestock further away for improved sanitation and hygiene.
When asked recently how the team was feeling about the new building, Parshu replied, "Oh my god, everyone is so excited!" They have spent the monsoon season collecting materials and waiting for the roads (which become impassable mud in the summer) to reopen for transport of concrete. SODEC launched fully into construction in September and completed the building rapidly. After a ceremony to bless the new office last month, they are now working on the final touches of painting, planting the grounds, and making the furniture by the end of the year!