Let's celebrate!! CLN has been working in Nepal for 10 years—and it's because of YOU that we can celebrate this success! With your support, we've granted $326,889 over the last decade and have turned an initial desire to improve the lives of rural Nepalese into real-world improvements in education, earning potential, and quality of life.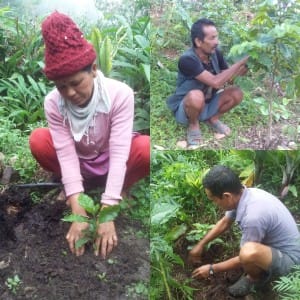 Our success is rooted in targeted investment, local leadership, and long-term commitment—all of which yields outsized returns. We work with local Nepali social innovators and primarily provide seed money for new ideas and gap funding to cover the hardest-to-fund parts of programs. We have deep relationships that increase community participation and access to local resources. Our Nepali partners have become strong and respected leaders in their communities. They have also been able to leverage CLN grants to bring in additional government and donor support, expanding the reach and impact of our support.
Key accomplishments in 10 years:
More than 15,000 Nepalese farmers, men, women, Buddhist nuns, and children directly trained, supported, housed, educated, or provided with income-generating work!
Over 117,000 people indirectly benefited through additional infrastructure projects, saving-credit programs, health programs, forestry programs, and school improvements.
New self-sustaining organic farming industries created involving over 2100 people in 4 different areas for high value cash crops of tea, coffee, almonds, and macadamia nuts.
Over 500 farmers organized into cooperatives with increases of 30% or more in annual family income.
21 children living in our family-style children's home. Four of them will graduate high school (Grade 10) this year, one of them hopefully at the top of his class district-wide!
Developing long-term sustainability of the children's home with projects including a community grain mill, fish pond, mushroom farm, orchard trees, beekeeping, goat raising, and an organic vegetable garden.
Provided immediate funding within two weeks after the 2015 earthquake for relief supplies including temporary food, housing, and medicine.
Supported the reconstruction of 19 homes, 3 schools, and a non-profit office/community meeting hall after earthquake damage, including bringing new natural building technology and seismic strengthening information to rural areas.
Solar cookers/gas stoves provided to over 80 Buddhist nuns in areas with wood shortages.
Schools provided with computers, sporting equipment, and scholarships for the poorest children.
On-going support for the orphanage where Maya lives with 80 other children and for her education.
CLN grants leveraged to garner additional government and donor funding of over $200,000 in related programs.
Making introductions and facilitating the creation of successful partnerships between our local Nepali team and international organizations and experts including National Geographic Student Expeditions, Another Brick in Nepal, San Francisco State University Community Architecture Program, Compost Wheels, Big Blue Sky, and Accession Coffee. These partnerships have resulted in construction of a school, a tea factory, on-going student programs, and other benefits.
Remaining all-volunteer in the U.S., keeping administrative expenses to a minimum, and funding them separately through sales of art & jewelry. This creates a market for Nepali artisans and also ensures that 100% of your donations go directly to the programs in Nepal.
We could never do this without YOU!! Many of you have been helping the people of Nepal for years now—and that's critical to our success. We want to acknowledge your loyalty and your long-term support because that's hard to come by, and it makes this type of deep, local development possible. At CLN, we are working for long-term, locally-driven, lasting change.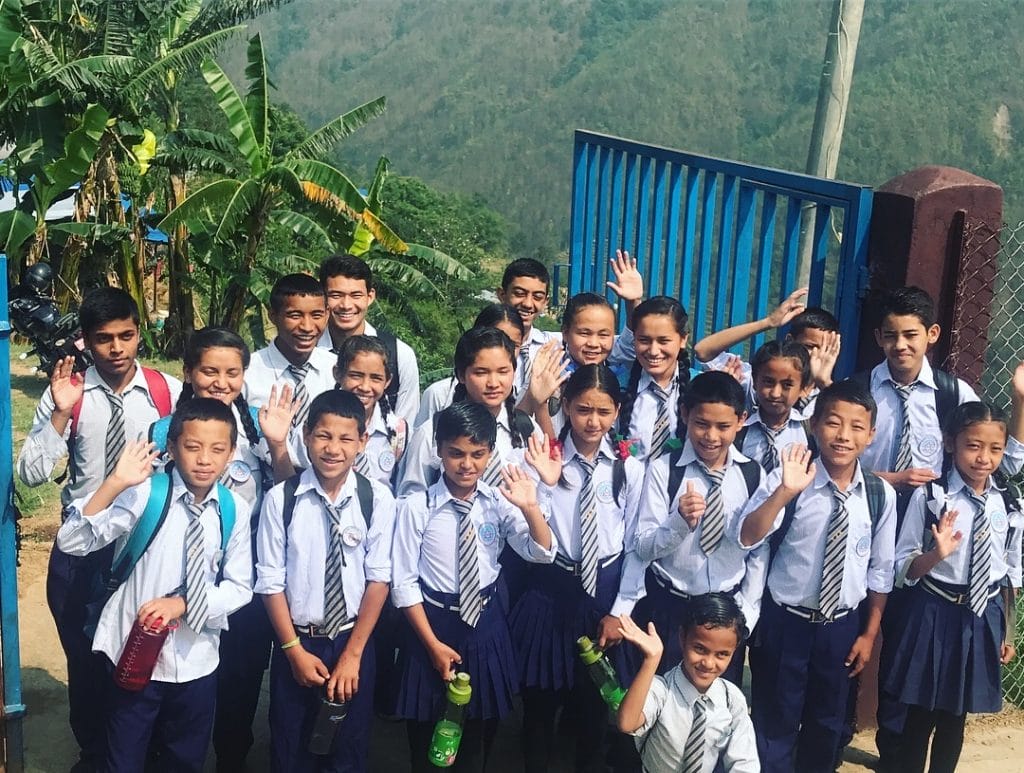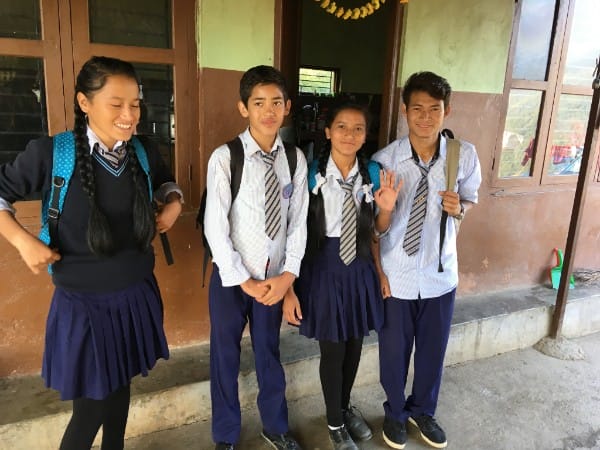 The original seeds of Changing Lives Nepal were sown 19 years ago when Deana began her work as Peace Corps Volunteer. She began guiding treks a few years later and connected her first trekking groups to social projects where they could give back after their adventures. In 2008, Deana guided Nancy, her husband, and their three teenage children to Everest Base Camp. Nancy and Deana found they shared a deep desire to support the people of Nepal, so they joined together to establish CLN. Jen joined CLN 3 years ago after enduring the devastating earthquakes of 2015. Her plans to get married at Everest Base Camp had to change, but Jen and her husband Erik still tied the knot at a remote monastery, and she formed a lasting bond with Nepal. Jen's support has been revolutionary in maintaining the energy and momentum to keep CLN moving forward.
Because you understand our mission, we are able to support social innovators like Parshu and Neel who are deeply committed to benefiting their communities throughout their lives. In Nepal, more than 10 million people continue to live in poverty. Whether educating a child or planting a new cash-crop, our investments in people, knowledge, and earth are investments for the present and the future.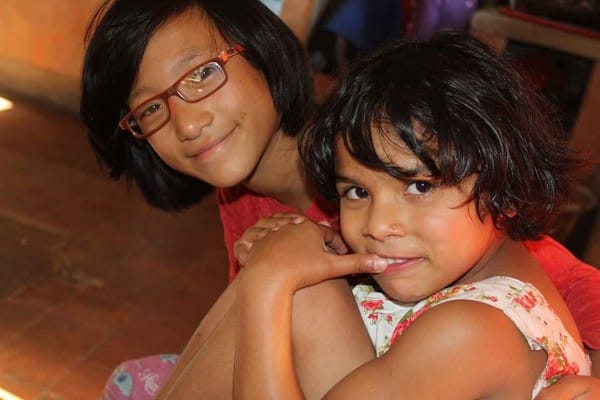 What do our Nepali partners say about 10 years of
collaboration, encouragement, and funding?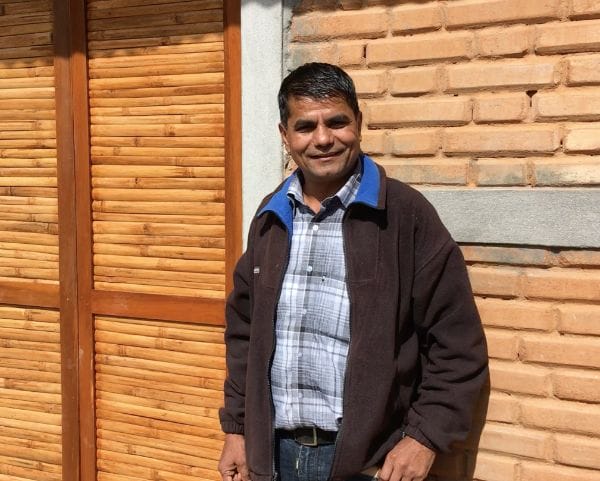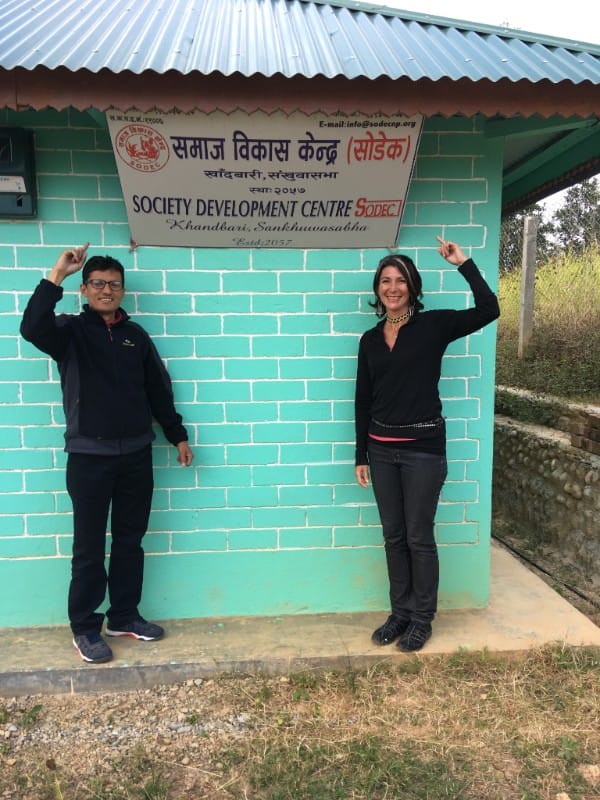 Join us for another year…
We hope that you're getting all your holiday shopping done, your travel plans made, and your work wrapped up, so you can enjoy some time with the people and activities that you love! …and so are we!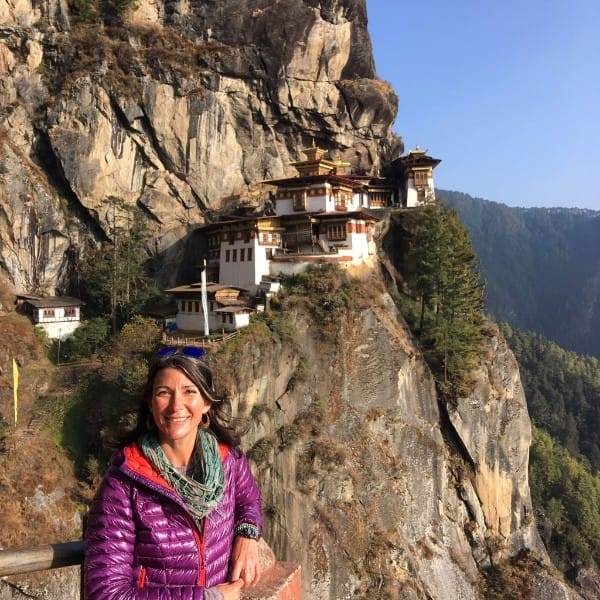 Wishing you joy and abundance throughout the holidays! Thanks for being with us for 10 years of success!