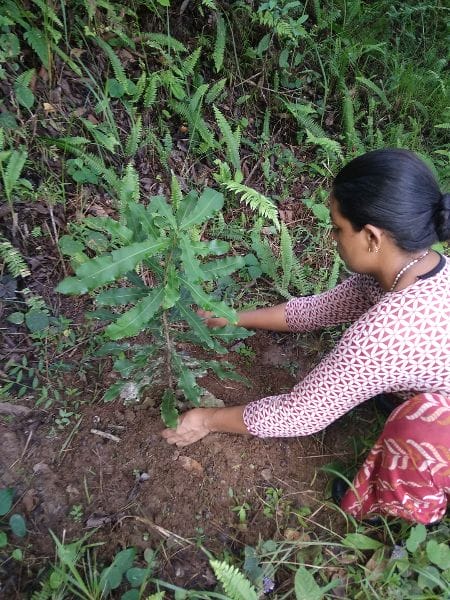 Macadamia nuts are an important part of our organic coffee program because they can provide essential shade for coffee bushes plus extra income for farmers. Planted on the same land as coffee, macadamia nut trees take 6 years to begin to produce nuts, 10 years to fully produce, and will live for 70 years — so they are a long-term investment in the future.

We have more than 1700 macadamia trees planted and have demonstrated they are growing well. As CLN looked to expand the organic agriculture program, we were thrilled to receive a grant from the Northern California Peace Corps Association which will enable us to establish two nurseries and grow 6000 macadamia nut seedlings in 2020!
Macadamia nuts are a high-value crop and are also drought resistant, which means farmers can increase their income from rough and dry terrain. Many farmers in the region have been affected by drought as a combination of climate change / reduced rainfall and water sources that dried up after the 2015 earthquake. They are interested in planting macadamia nuts, regardless of whether they have land suitable for coffee, because they need new drought-tolerant crops as a hedge against the changing climate conditions.