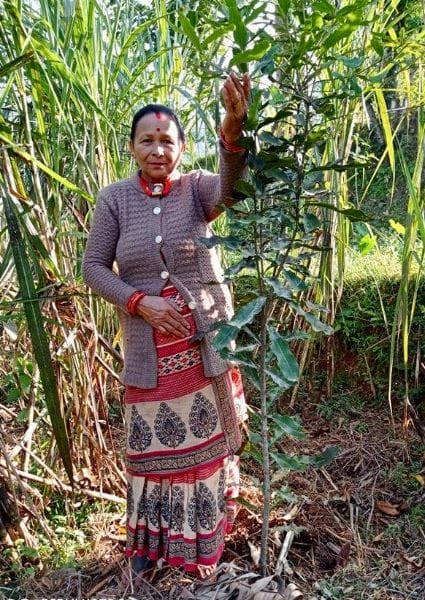 Life in remote Himalayan villages continues in a routine, regardless of the world beyond. Crops have to be planted, animals have to be tended, and daily chores never cease. While the world shut down for COVID, our farmers kept working in their villages. Thanks to a generous grant from the Northern California Peace Corps Association, we had planted 6000 macadamia nut seeds in 3 nurseries at the end of 2019. Each nursery was tended regularly by a lead farmer from the local Farmer's Groups that we've worked to establish.

In May, 4700 seedlings were ready to be distributed, and farmers came to pick up their plants. Because CLN subsidizes the original purchase of seeds through grants and donations, and Farmers Groups donate the labor and local materials for growing them, the seedlings are very affordable. Farmers Groups discussed and set a fixed cost for seedlings at $0.30, which is equivalent to the cost of 2 cups of tea in village areas. The money collected through their seedling sales will go to the Farmers Groups to help support future nurseries.
CLN's goal is to plant another 6000 macadamia seeds in order to continue the momentum of this project. Macadamia trees will take 10+ years to come to full production and a height of 40 feet—and they will give nuts for 60-70 years. This is a long-term investment in organic agriculture for our farmers and their families. Macadamia nuts are a high value crop that hold the potential for good earning for village families! DONATE NOW to support these farmers!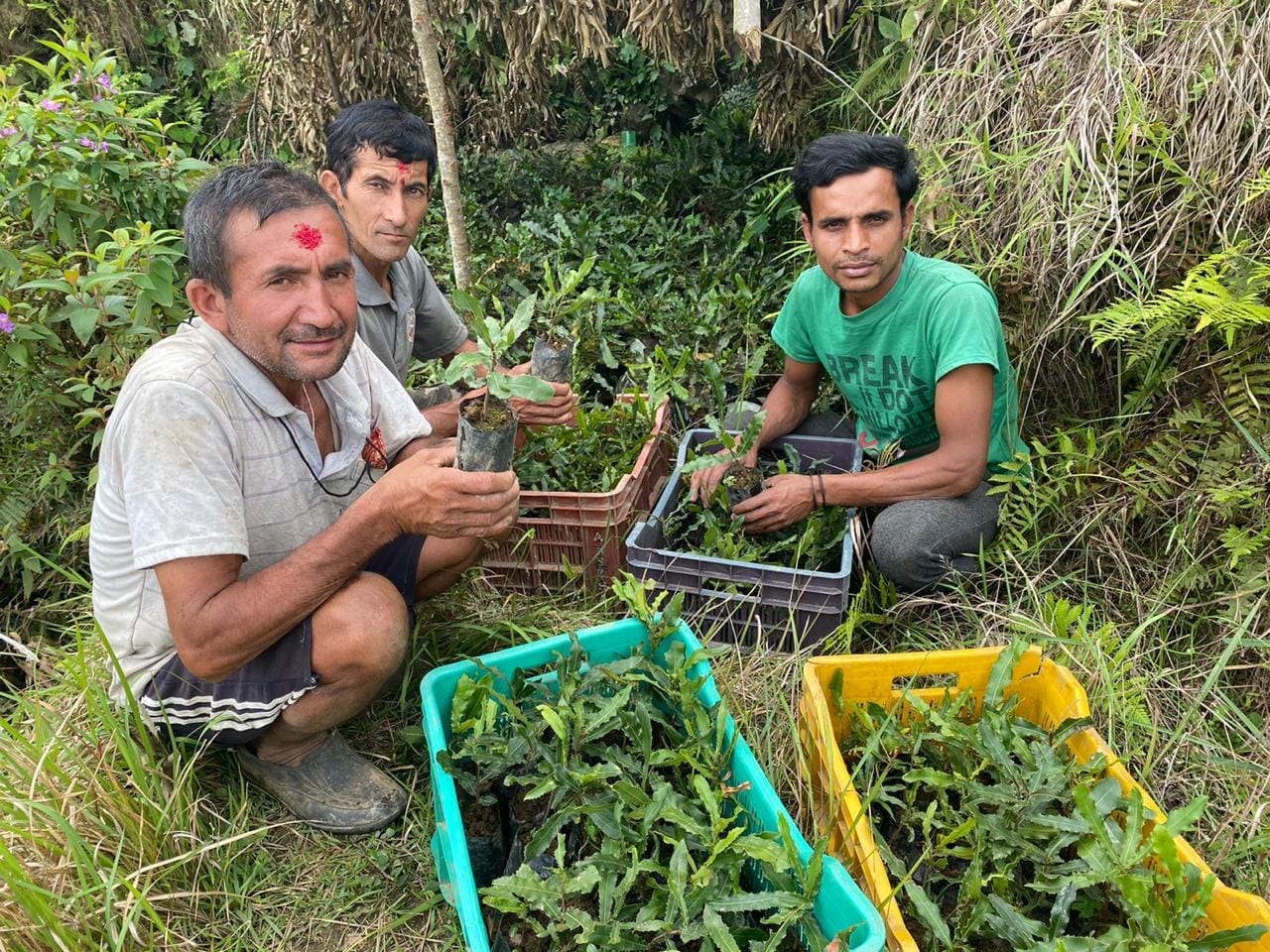 The first 5 macadamia trees that we planted 7 years ago are now 12 feet tall and starting to produce nuts. Everyone in the region is encouraged to see and sample the nuts, which they find very tasty. Program Director Parshu Dahal says, "These 5 trees have created hope in the farmers. They had never seen macadamia nuts growing before but now they believe that what they are farming will work. They are happy and want to expand their farms."

Farmers in the region have plenty of land but not enough labor to fill the land with food grains. Food grains require heavy labor, and younger people especially want to diversify their crops to have high-value crops that are less work to grow. Nuts are a labor-saving crop because they only have to plant them once and then fertilize every year. Farmers across the region are asking how many seedlings we are growing this year because now everybody wants macadamia nut seedlings!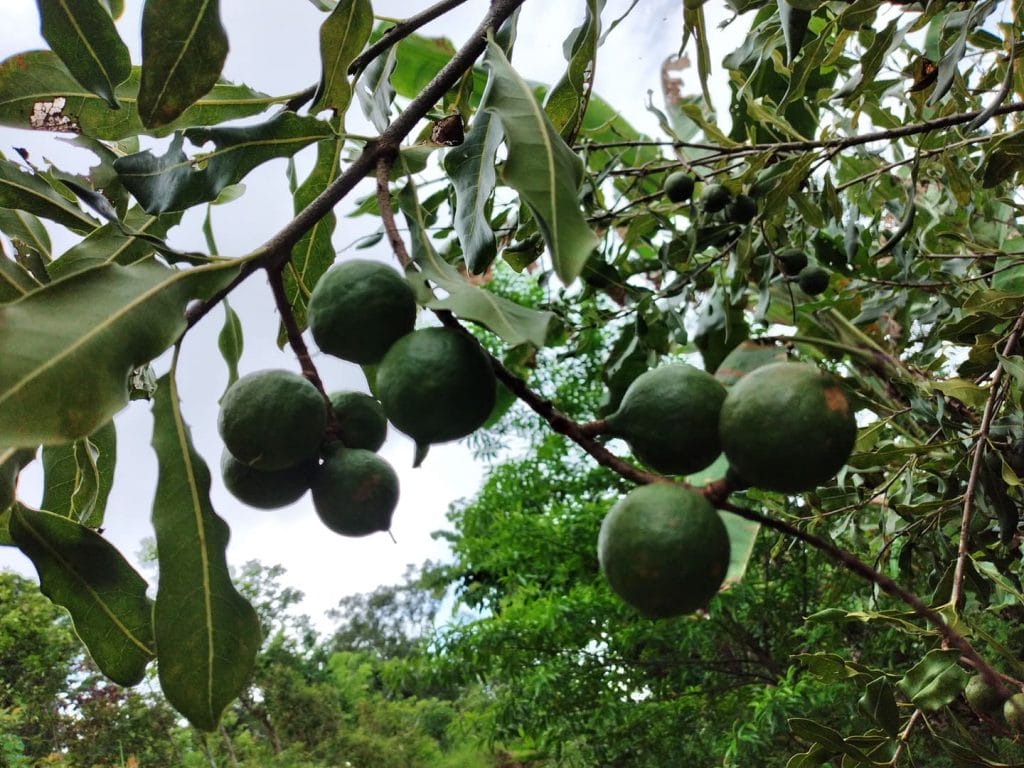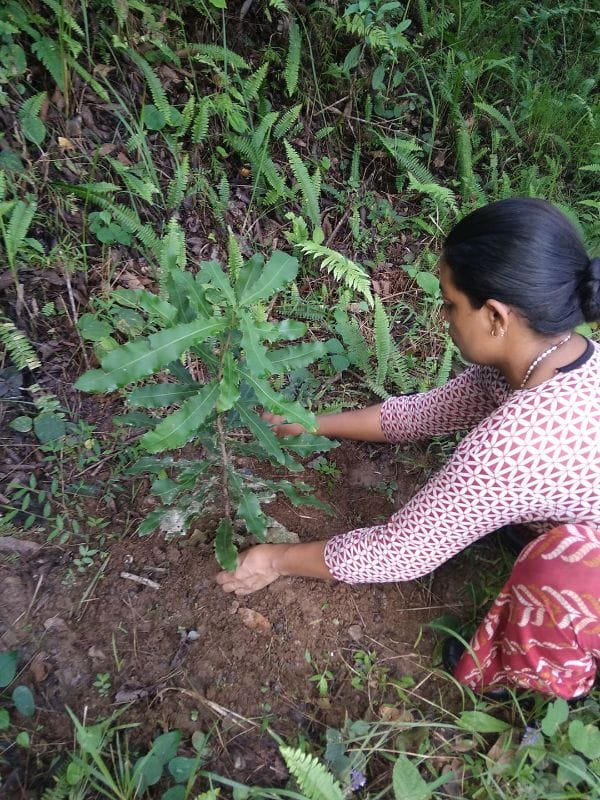 In the program, we have 78 farmers who live below 3000 feet and grow macadamia nuts without coffee (because their land is too low for coffee). At 3000-5000 feet, we have 200 coffee farmers, and about 20 of them are also growing macadamias for a total of 98 macadamia farmers. Many more want to add macadamias and intercrop them with the coffee but we don't yet have enough seedlings to meet the demand.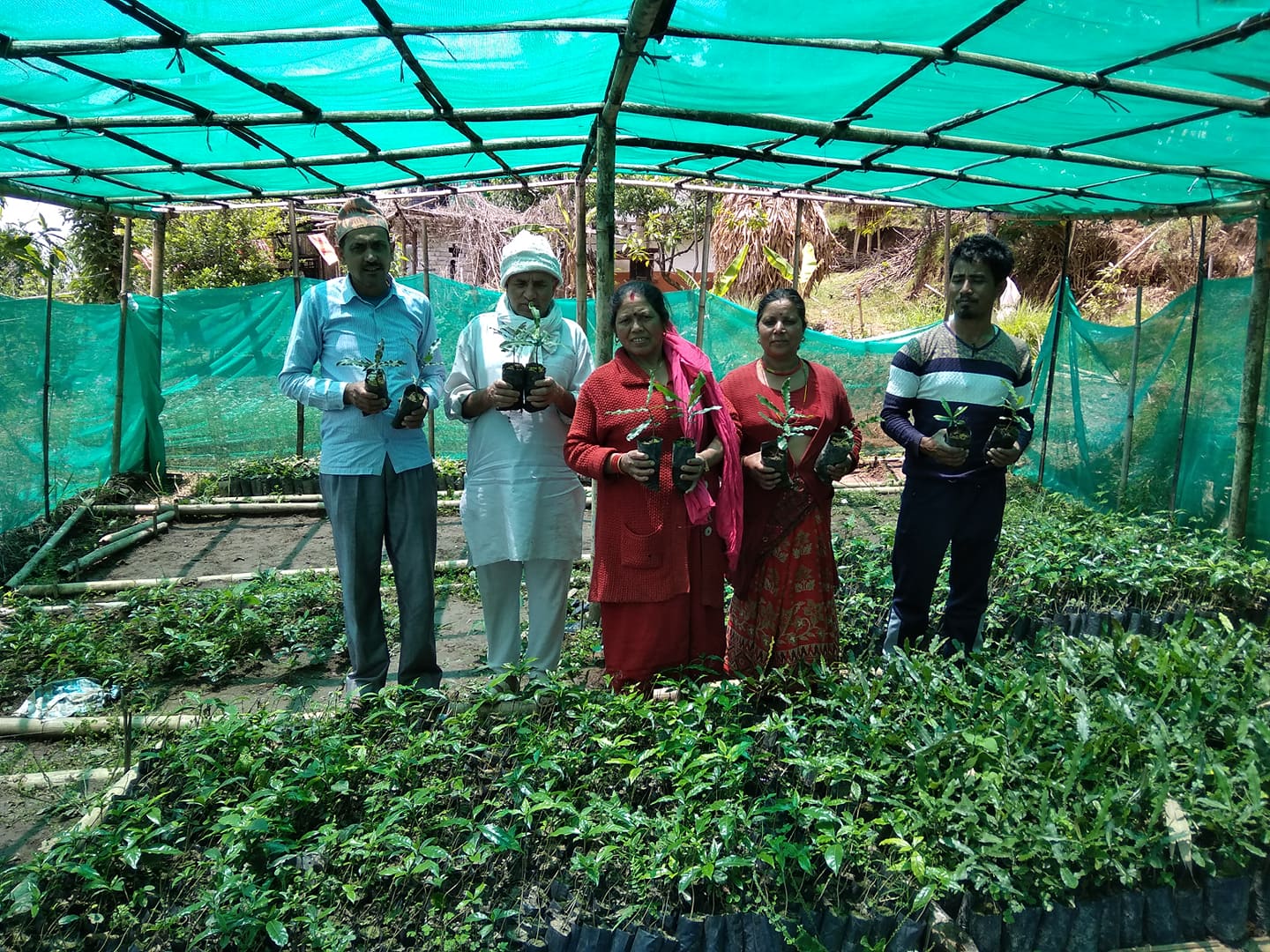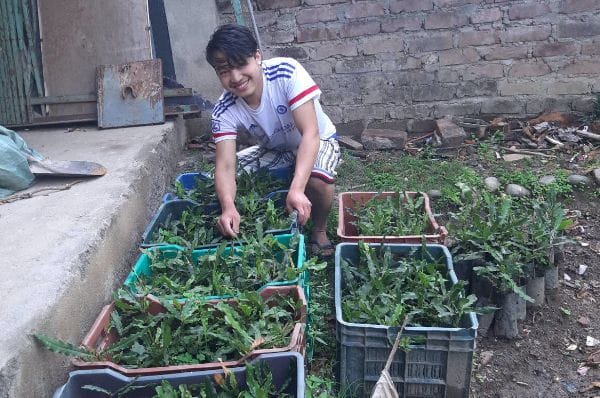 We currently have 2000 seedlings planted in our nurseries this fall. We would like to plant an additional 2000 this year and 4000 again next year. The total cost is $3200 for another 6000 macadamia nut seedlings…with farmers donating all of the local materials and labor. Our costs are to purchase and transport the seeds and the plastic nursery bags.