Just like kids in the US, our kids in Nepal were out of school for many months this year. With business at a complete standstill in Kathmandu, Neel went out to the village and spent most of his time at the Children's Home. His extended stay gave him the opportunity to put a whole new routine in place, with kids getting up in the morning to run and do yoga, studying between breakfast and lunch, then going out to help in the garden, with the animals, with painting walls and furniture in bright colors, and other home improvement projects including a stone wall at the edge of the property for erosion control.
Neel says, "Thank you very much to CLN! Many, many projects in Nepal now are totally closed. US student volunteers are all gone this year. Many regular donors also sent no funds this year because they are having trouble at home. Private companies in Nepal are giving half salary to staff. Still we are giving full salary to our house mother and father, and they are working very hard. All the children are very well. Thank you, thank you very much to all the donors! You are big help to us!"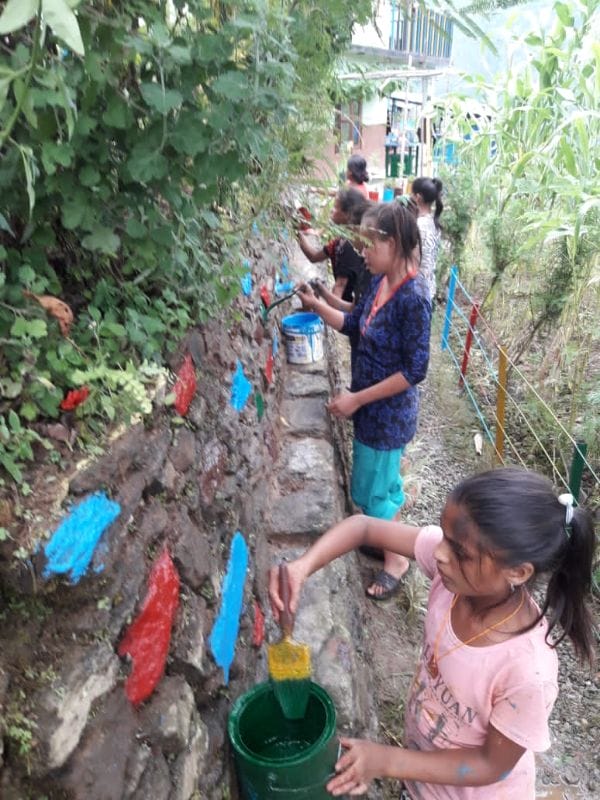 In Kathmandu, colleges were also closed, so our 3 high school grads, Krishna, Ganga, and Jamuna came home to the village. Krishna returned this fall to Kathmandu to stay with his sister and complete the online exams he'd been studying for with faster internet. Ganga and Jamuna's college isn't holding online exams until later this month, so they've stayed longer in the village to help out with the kids and be safe from COVID. All of the kids spend time studying in the mornings and then being active in the afternoons.
As schools sorted out a plan for learning this year, additional computers were brought to make a total of 8 computers at the home, enough that kids could do distance learning. Grades 7 and higher have had online classes for 90 min/day—which is revolutionary in a country where internet access in rural areas is still quite limited. Our younger children don't have online classes, but they still get computer time and are being taught by our high school grads Ganga and Jamuna…with the older boys Bikram, Bibek, and Prasun fixing the computers as needed and dealing with technical difficulties. Learning is a family affair now, just like in the US!
Meanwhile, it's the holidays! Dasain and Tihar are the biggest festivals of the year in Nepal, and the kids have been happy to celebrate with food, gifts, singing, and a break from studies! We're so grateful none of the kids have had COVID and that they have space to play and be active around the home!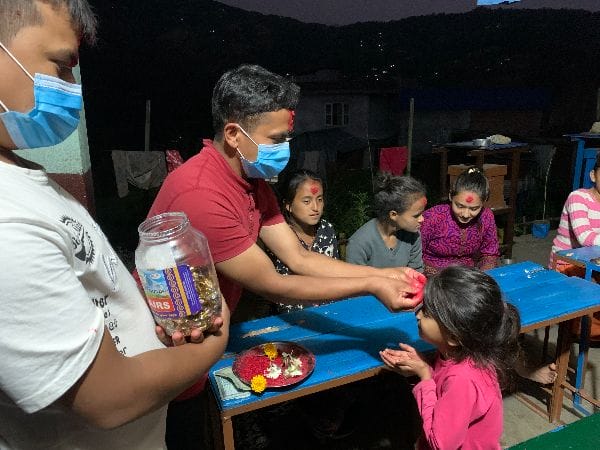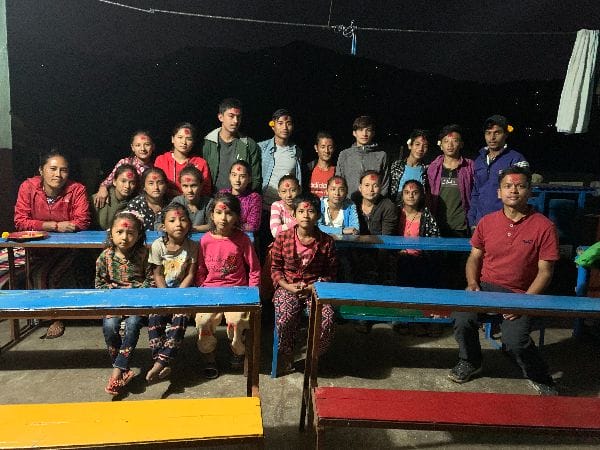 CLN is very grateful to you, our donors, who have made the continued success and operations of our Children's Home possible from your generous support! Ensure the future security of our Children's Home into 2021…