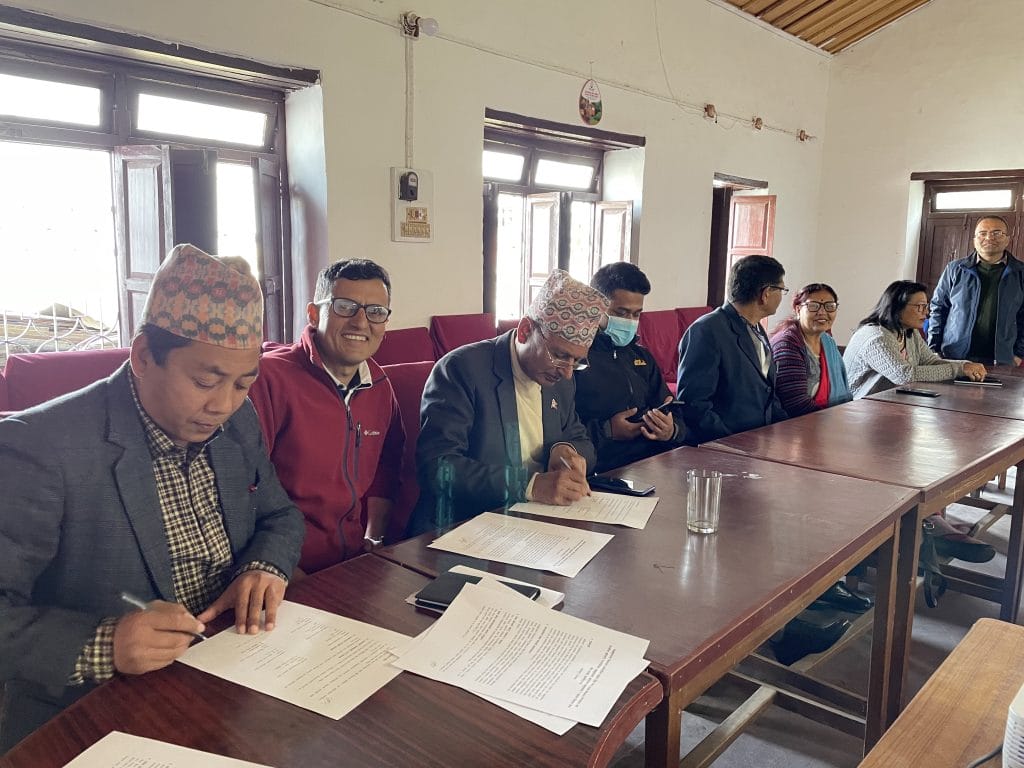 Parshu (second from left) bringing together local officials to sign written, policy-level agreements, helping to ensure local support and long-term sustainability of the Women's Safe House.
Dear Donors and Friends,

One thing we've learned over decades of work in Nepal is how important it is to have the right local support from the very beginning. As we brought this Safe House from vision to reality, SODEC Executive Director Parshu Dahal spent a great deal of time in facilitation with local government and stakeholders. We wanted to share a few highlights that make Samridhi Ghar Women's Safe House unique and sustainable:
From concept to seed grant to operational with doors open in 10 months! 
Launched for less than $30,000 for stakeholder facilitation, initial building rental/furnishing, and staff hiring.
Small grants, strong partners, and grassroots expertise help funding go a long way. 
Signed agreement between our local NGO partner (SODEC), the local government, and the district hospital. This agreement details each organization's responsibilities and also ensures future funding and support as elected officials change over time. 
Over $10,000 (>25%) of the Year 1 budget is from local resources including cash contributions from the municipal government budget and the district hospital budget. We expect local financial support to continue and to increase over time. 
Commitments made from other local organizations: legal services from the District Bar Association, public service radio spots from the municipality, assigned program liaison from the District Police.
Home fully staffed by women, top to bottom (while many women's services in Nepal employ men in the managerial positions).
Our staff are welcomed on-site by the District Hospital to offer counseling for vulnerable and violence-affected women who are receiving medical treatment.
Capacity of 10 women in the house, with additional rooms coming. Counseling and support will also be offered to women who live offsite. Women have a maximum stay of 6 months at our Safe House before being referred to long-term homes in urban centers or supported to make other local arrangements.
Starting community outreach this summer with a gender violence awareness program for local community groups and an awareness campaign about the Safe House to include what services are available, and what is defined as gender violence by the law.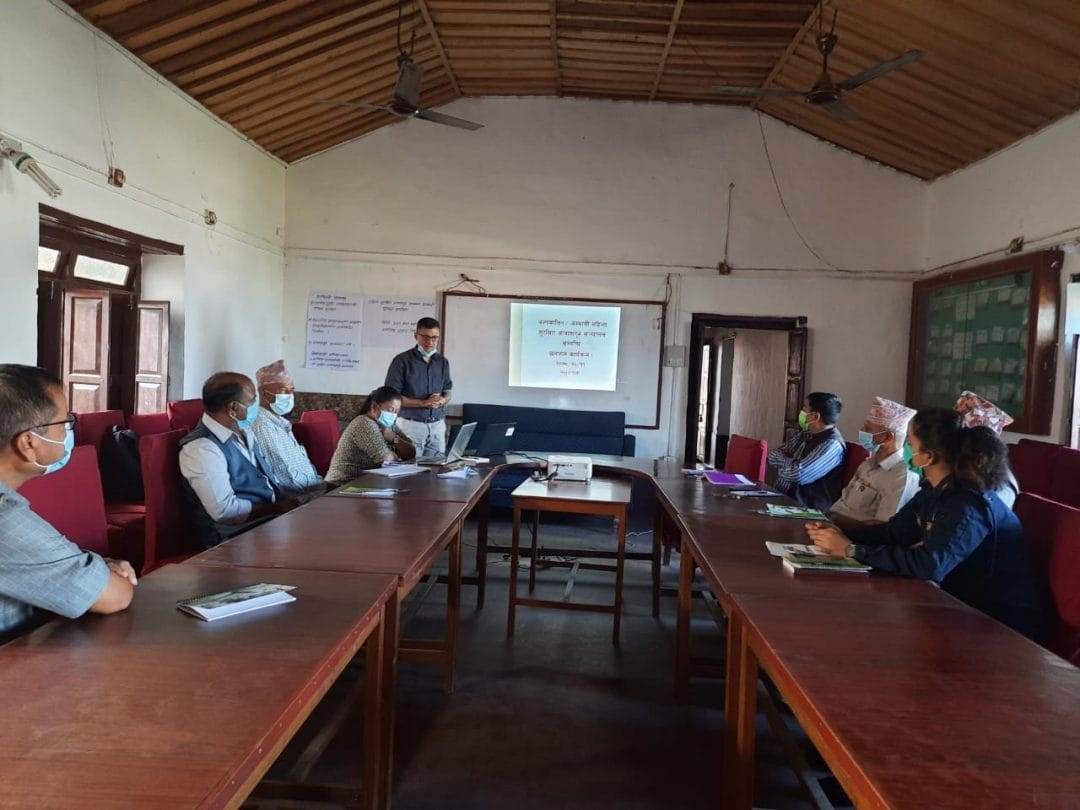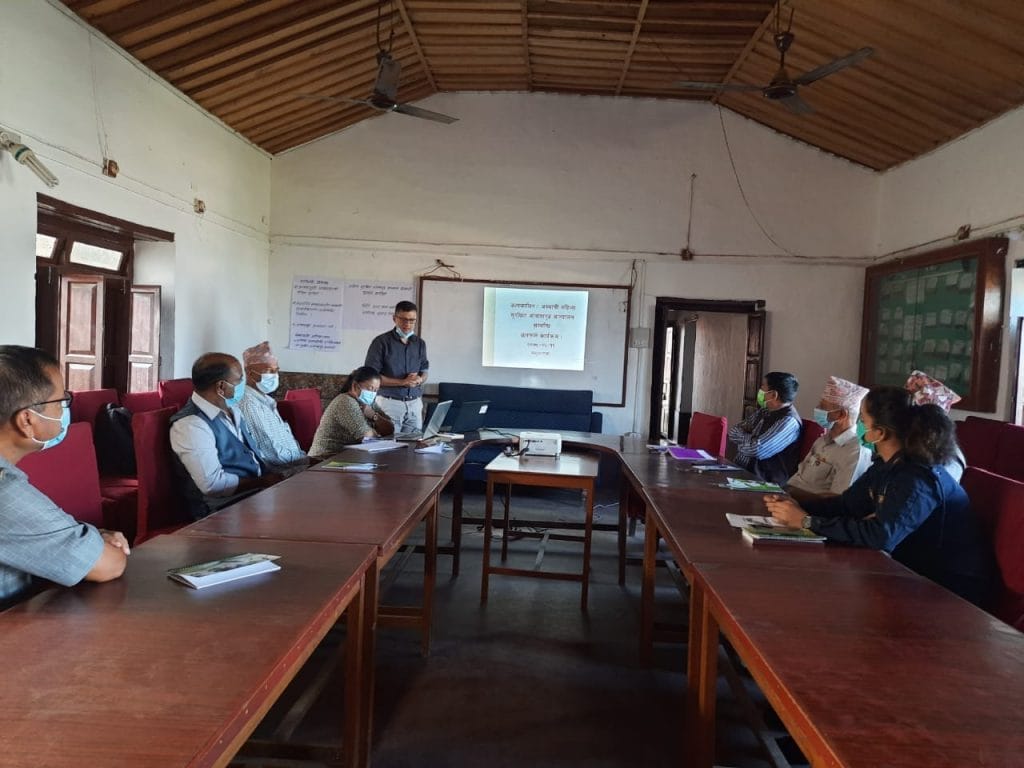 We planned from the beginning to move towards greater local self-reliance by negotiating written policy-level agreements among regional stakeholders to serve this district of 158,000 people. We are continuing to negotiate long-term financial support from all 11 district palikas and have applied for federal government grants and facilities from the National Ministry of Women and Children. It's a level of local investment that is rare in such projects, and we feel it's essential to local ownership of the process and the program…as well as long-term sustainability of the home.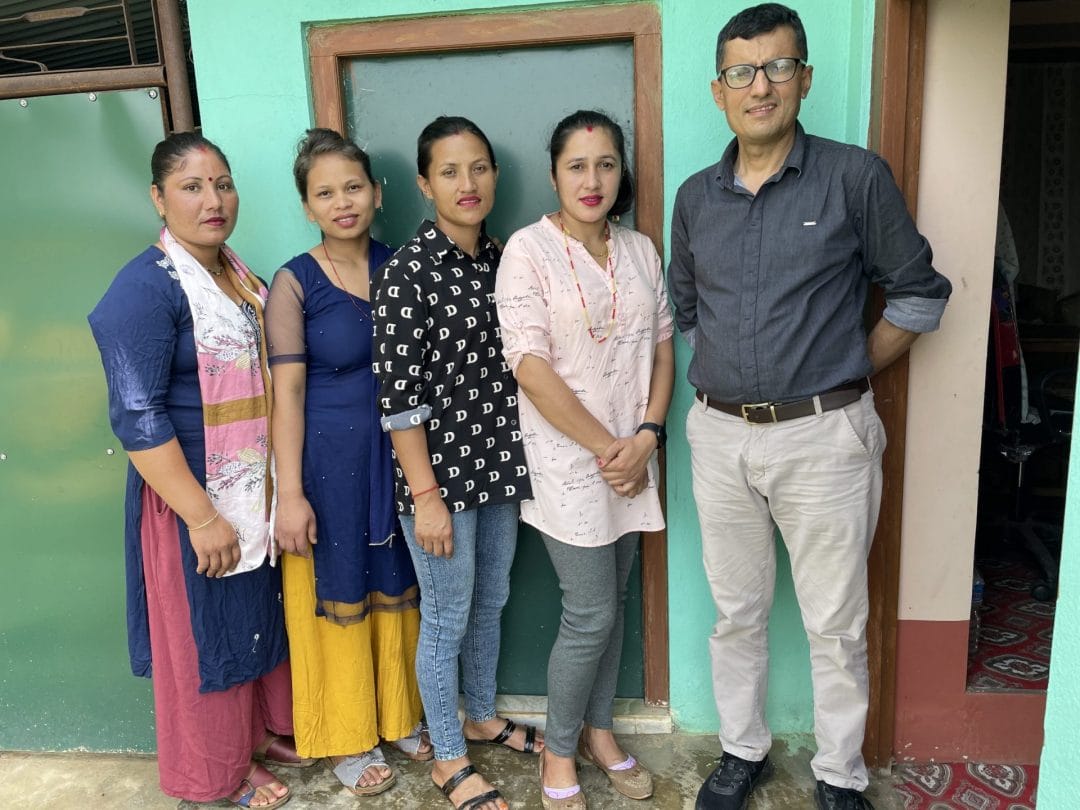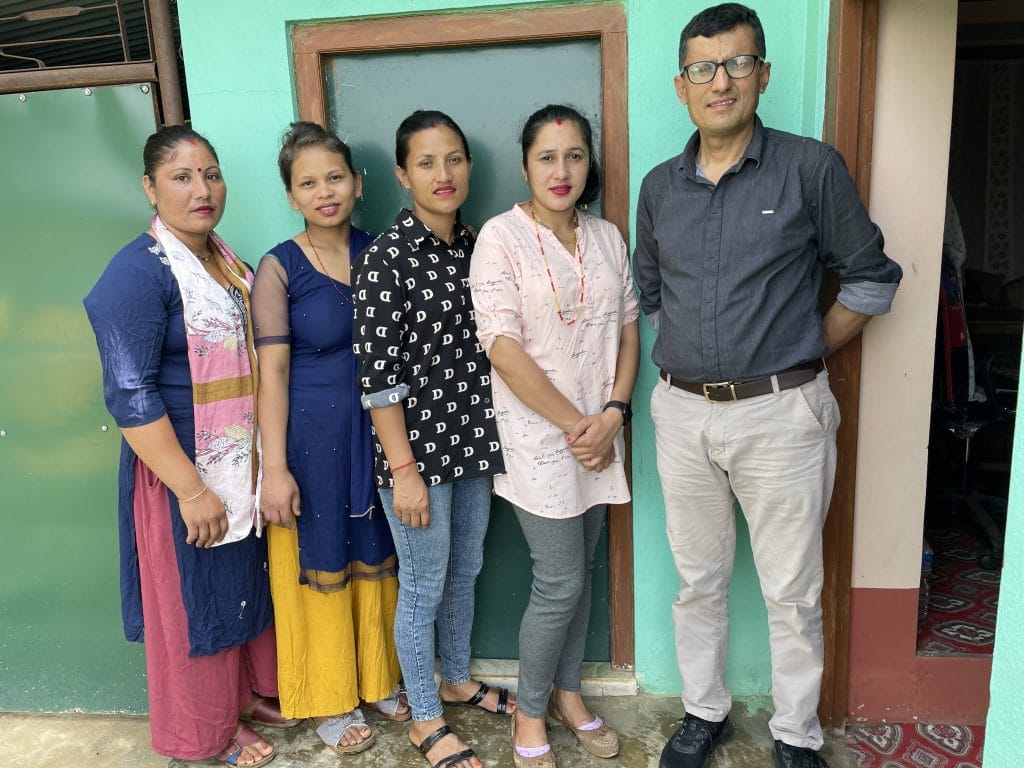 In all of this, SODEC Executive Director Parshu Dahal has provided incredible leadership by bringing stakeholders together, visiting ministries in Kathmandu for legal approval and grant support, advocating for resources, negotiating with the district and municipal government, solving problems, directing and training staff, and so much more. We want to recognize his efforts and the fact that he has been a huge factor in this program's success! We are also honored to have such a great team overall at SODEC–they are the on-the-ground, action staff who bring it all together!Proud to be partnered with All The Sky & Mountain Madness in this initiative!

Warmly,

Deana, Nancy, and the CLN Team