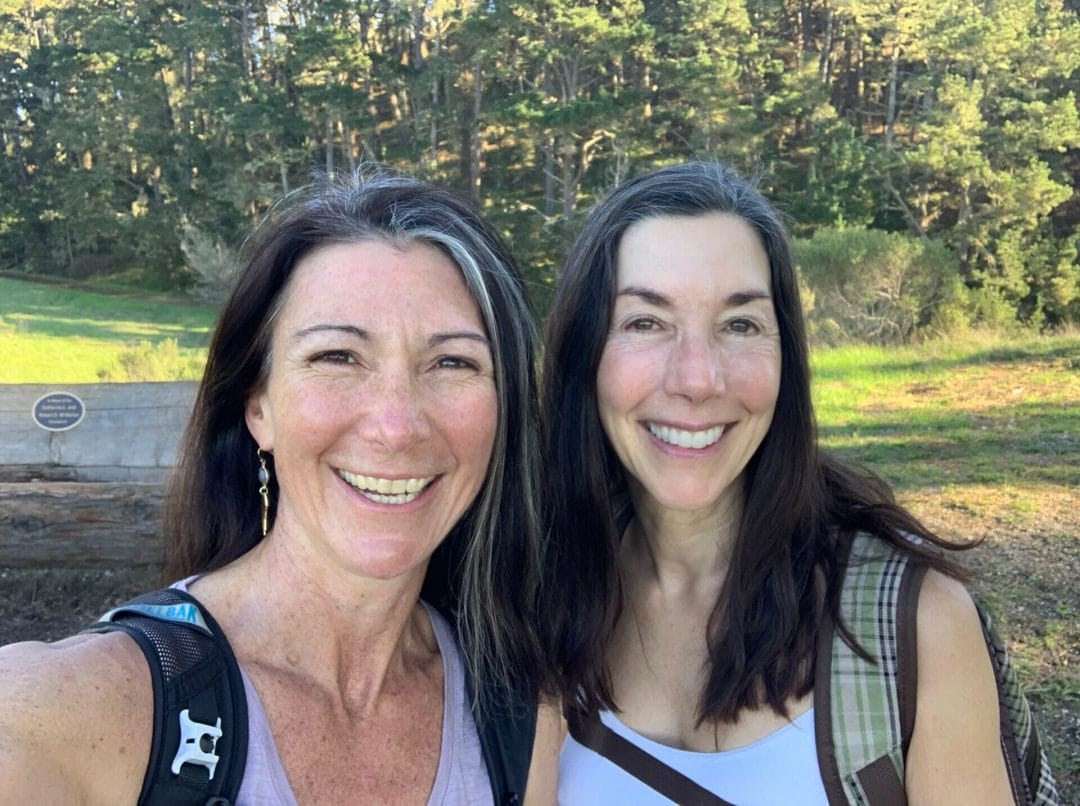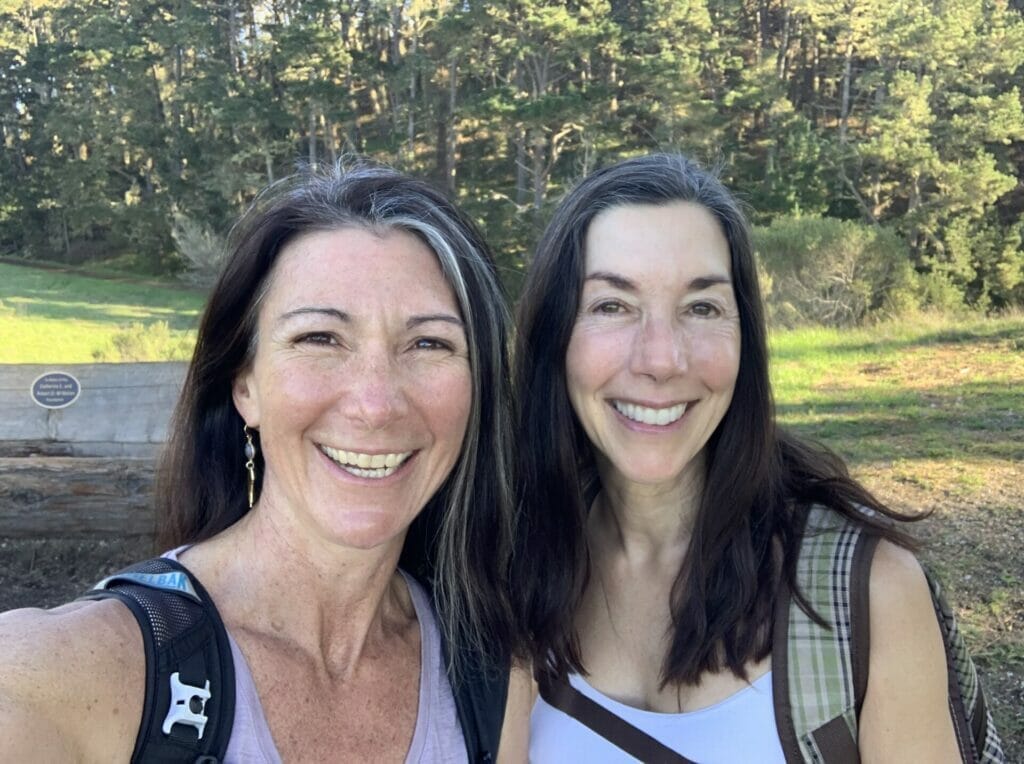 We're doing great, and we hope you are too! Updates on all our folks below, and we are full of love and appreciation for your support. Wishing you joy and abundance through the holiday season!
With love and gratitude,
Deana, Nancy, Bill, Jen, & Chiara…and Parshu, Neel, and all the Nepal staff
Deana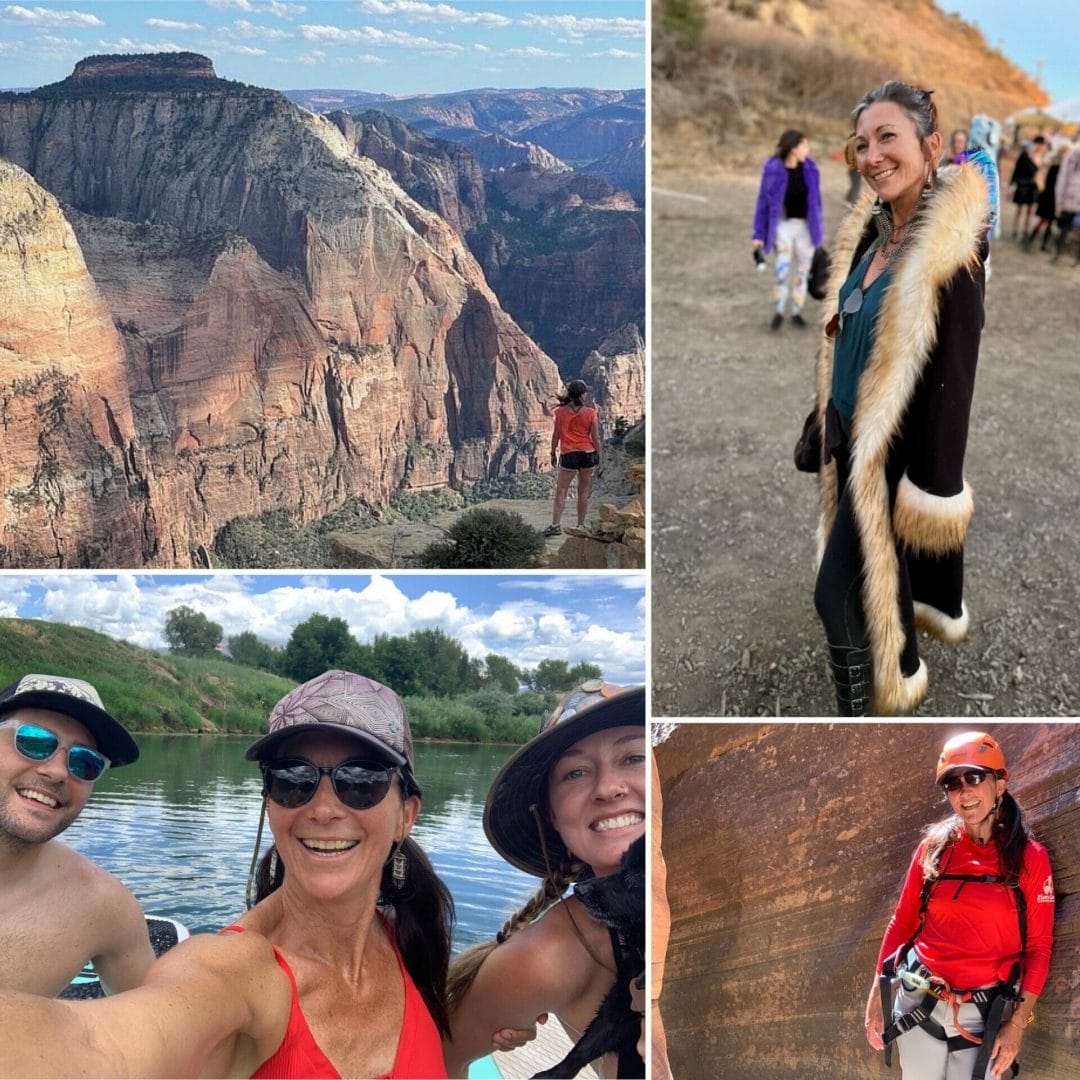 Deana is never happier than when roaming in the wilderness, whether hiking high-mountain trails full of wildflowers, catching desert sunsets from rocky outcroppings, or camping down backcountry dirt roads. This year held them all and filled her up, heart and soul! She spent a month hiking in Zion National Park, soaked in the hot springs near Mammoth Lakes, wrangled Bill into exploring an old mining operation near Silverton, and watched lightning storms pass across the desert sky at night (photos). All summer long, she jumped in every river, lake, and creek she could find, from turquoise blue alpine lakes in the Colorado Rockies to cool springs hidden away in the Utah desert. Deana has been building her somatic coaching practice and is excited to be offering nature-based somatic work and executive presence workshops in 2023. Stay tuned for the evolution of her international journeys…meanwhile, she's headed back to Colorado again for a white Christmas and winter adventures.
Nancy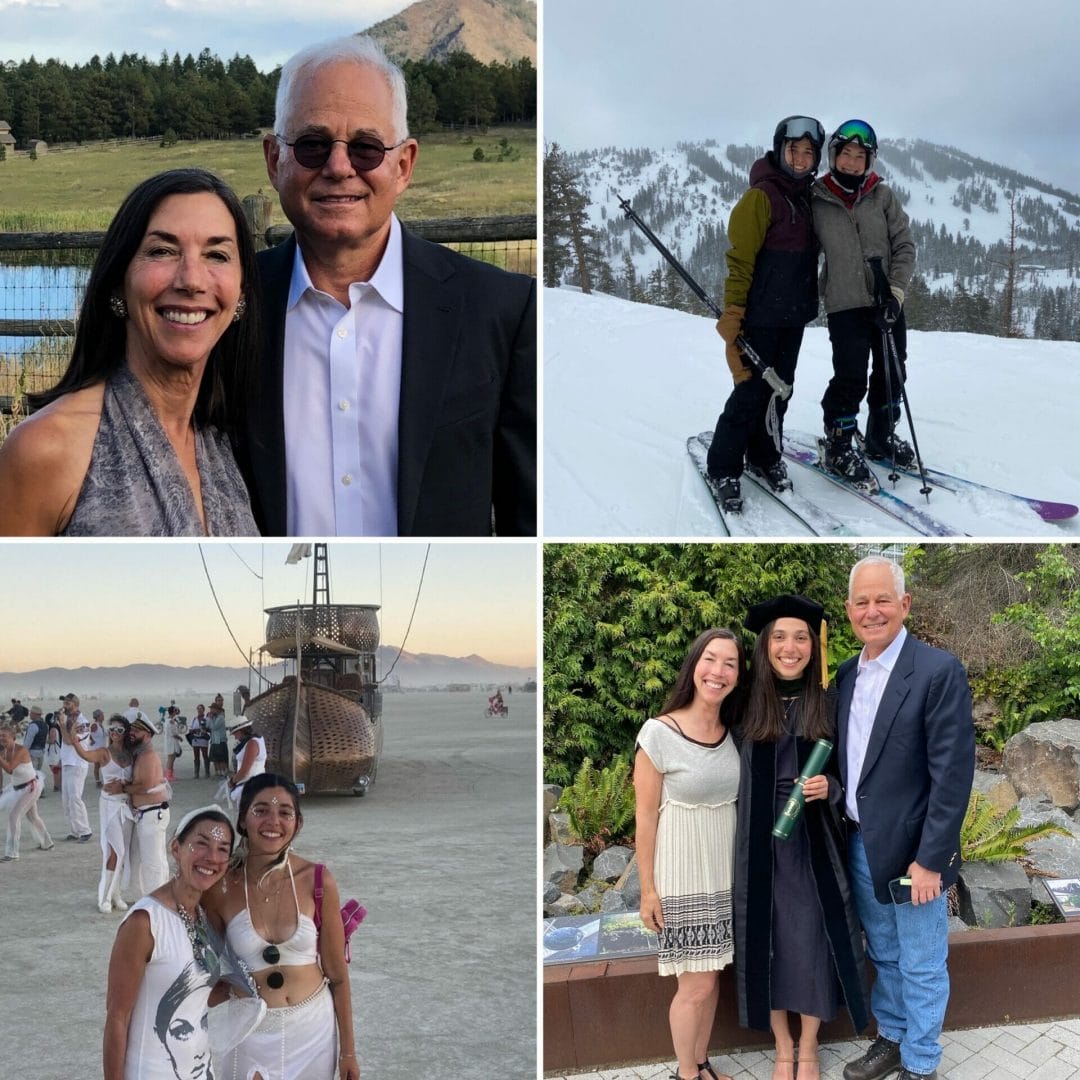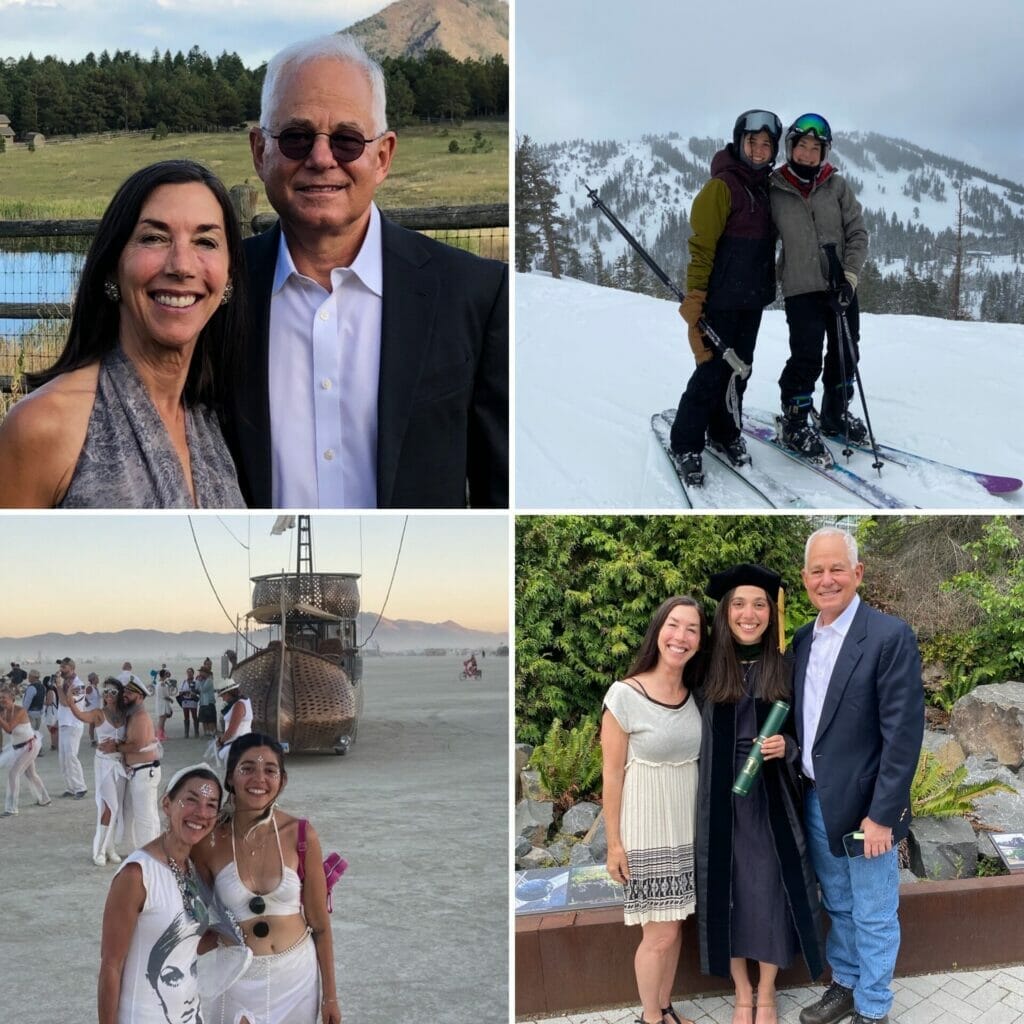 Weddings, bat mitzvahs, milestone birthdays, graduations, Burning Man….Big events are back, and Nancy said "yes" to ALL the invitations! 2022 revitalized her social life, and Nancy celebrated major life events with friends and family coast to coast. From Washington DC to California, Oregon to Florida, and Nevada to Colorado, there was an abundance of love, joy, and dancing shared throughout the year! She is especially proud of her daughter Bethany, who graduated from medical school in July. They continued the celebration together at Burning Man with 80,000 people! Between celebrations, Nancy enjoyed quieter time with her family and kept busy in her Lake Tahoe daily life teaching fitness, yoga, hiking, biking, and skiing in the magnificent mountains just outside her doorstep. 
Neel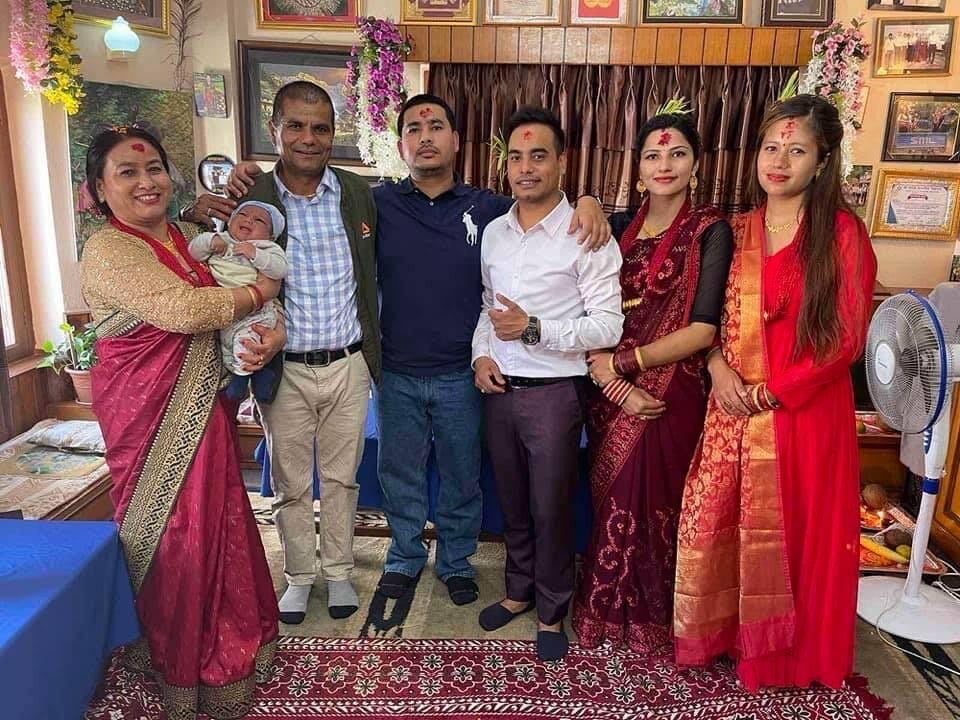 Neel and his wife Goma are happy grandparents: his oldest son and wife just had a healthy baby boy, so that makes three boys! His grandsons are now 16 months, 8 months, and 2 months old, and Neel is thrilled about being a grandpa. In Hindu tradition it is important for the grandfather to bless each grandchild, so Neel and Goma are making plans to visit their eldest son in Texas in early 2023 for their first-ever trip to the U.S. Their other two sons and families are in Nepal and each live on a separate floor of their 3-story home in Kathmandu, so they have a great blend of independence and togetherness…a modern Nepali joined family!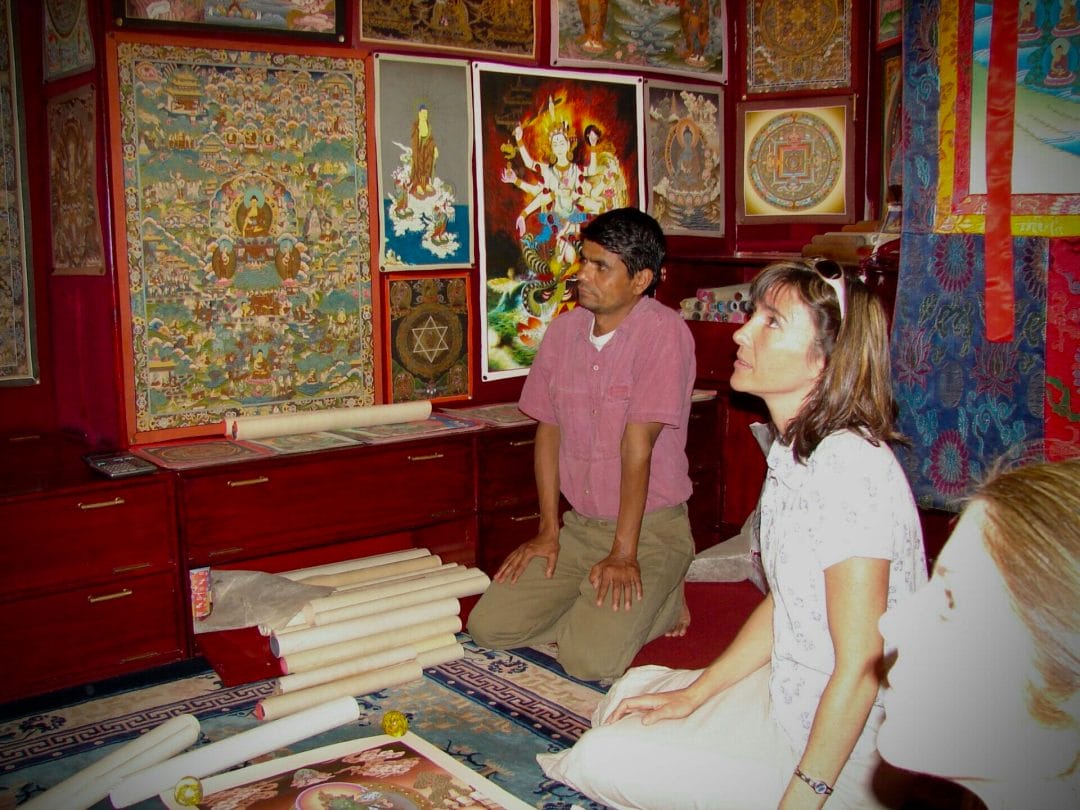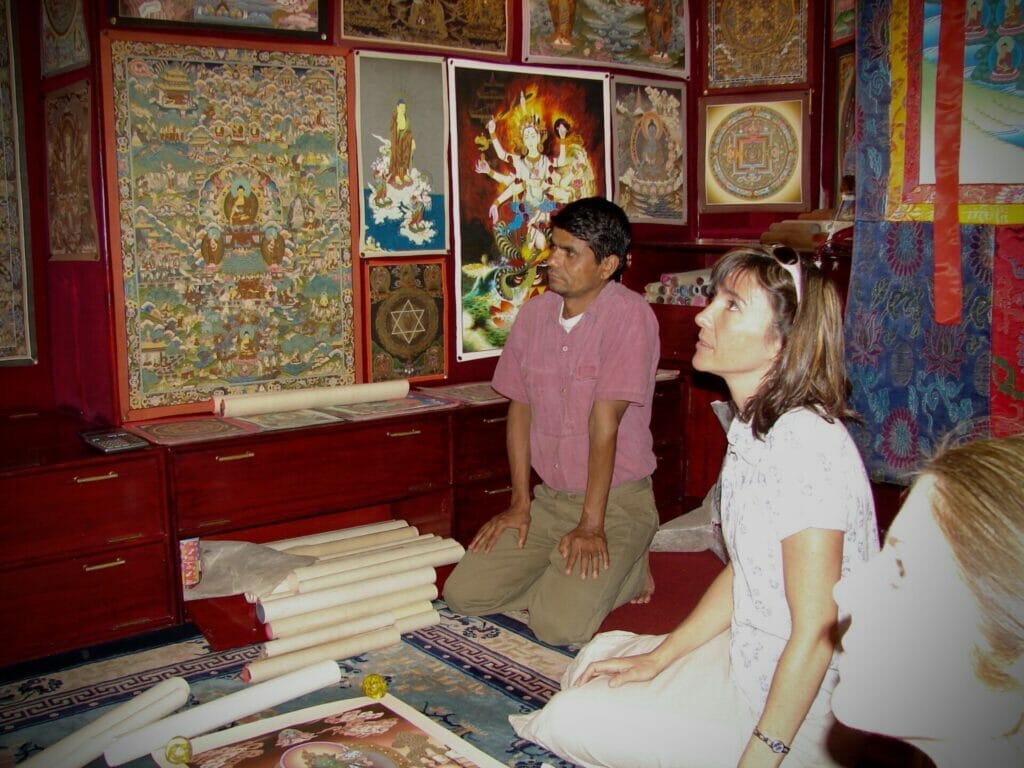 This year, Neel also lost his lease for the Rainbow Thangka Gallery, and sadly, it is closed for good. Thousands of people – including dozens of our CLN donors and friends – have fond memories of drinking tea with Neel in his cozy shop in the heart of Thamel. It's a loss for the community and reflective of the situation in Nepal overall, both the economic downturns for small businesses and the tendency of landlords to end leases and sell or repurpose shops. Neel isn't quite sure what he'll do next. He's contemplating business ideas. But first…there's all these grandchildren to attend to!
Parshu
Parshu's year held new adventures and rewarding family gatherings. After years of COVID limitations, 2022 opened up new travel opportunities in Nepal. Parshu visited Upper Mustang for work, fulfilling a dream to see this region which is very different from much of Nepal, both culturally and geographically. Parshu's family gathered for a special Dasain holiday celebration with 4 generations together in their ancestral village home, where his family has lived for 150 years. He also led his son, niece, and nephew on a 5-day trek during the holidays to see the mountain panoramas and rhododendron forests east of their home village region, including views of Kanchenjunga, 3rd highest mountain in the world!
Parshu and his wife Bhima proudly celebrated their son Pramit's university graduation (Bachelor's degree in Information Technology). Bhima became fully vested for a pension after her 20th year working in Women's Development for the Nepal government (but she's not ready to retire quite yet!). Parshu also tells us, "My father is 85 this year. He is looking handsome because he got a set of false teeth. Now he loves to smile. My mother's agility has no words. I gifted her a smartphone for the holiday, and I already find her using social media jargon in English when talking to relatives, saying share, tag or like…words which are very unusual for an 80-year-old Nepali woman!"
Jen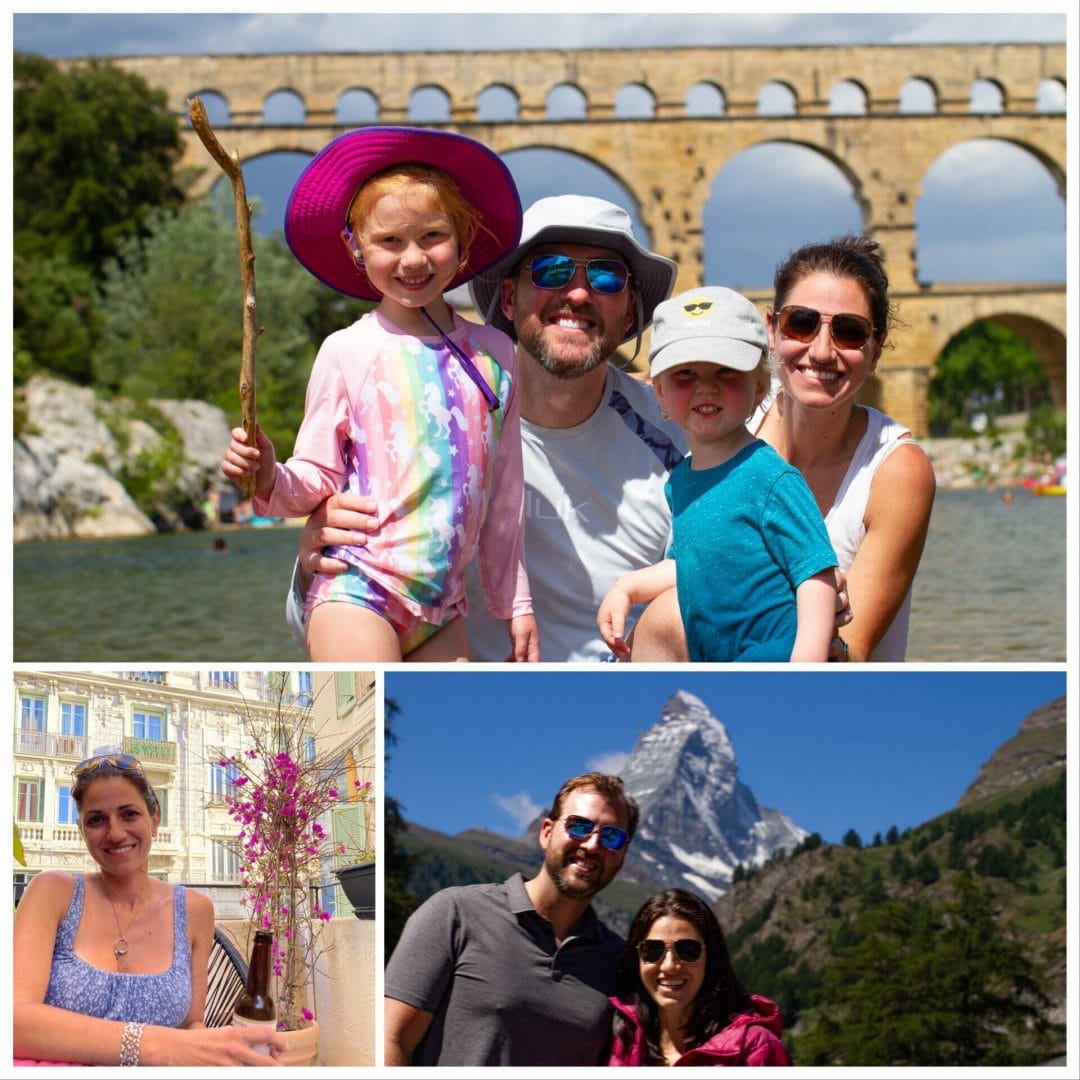 Jen and Erik were extremely grateful to begin traveling overseas again this year with their family, spending summer in the South of France and Zermatt, Switzerland. Jen's greatest joy was being able to share time with her French family, after three years of pandemic separation. The year also included vacations to Mexico, Montana, Las Vegas, and Victoria, Canada. Her children continue hitting milestones with Kora (6) starting kindergarten, Ewan (2) starting French preschool, Kiersten (17) enjoying her senior year of high school, and Alexis (20) starting her sophomore year of college with a 7-month internship at Florida's Walt Disney World. Jen and her family are looking forward to a quiet holiday season in their home and hoping for a white Colorado Christmas. 
Bill
Bill is committed to making positive change in his home community of Moab, as well as in Nepal. We're proud to say he won the local elections in November: Bill is now County Commissioner At-Large for Grand County, Utah!! Prior to the all-consuming political campaign, he took motorcycle trips exploring Utah and Colorado backroads with his girlfriend, Crystal. They also spent time on the beach in Mexico, where they saw turtles and dolphins in the wild. Other 2022 highlights include dancing with his aunt on her 100th birthday, investigating an old gold mining operation in the Colorado backcountry with Deana, and visiting his grandson, Garrett, who is in the Air Force in Florida. Working with his son Jon on a daily basis, the construction business is busy as always. Bill and Crystal are looking forward to returning to Nepal very soon.
Chiara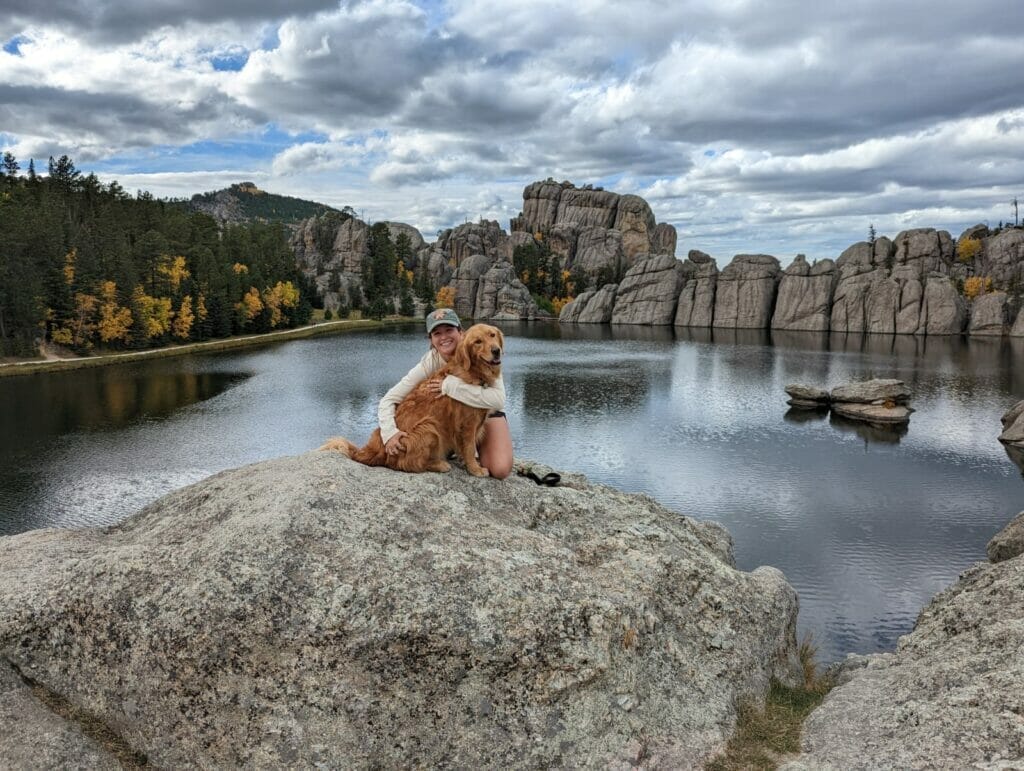 Life has been full and fast for Chiara in 2022! She learned how to snowboard, swam with whale sharks in Mexico, rode motorcycles, meditated at a 10-day silent retreat, traveled in Italy to meet extended family, and enjoyed Colorado adventures with her partner, Zack, summitting the Grand Teton and four 14,000' peaks. Along the way, she has been assisting Changing Lives Nepal with social media and working with other organizations to improve their strategic communication efforts. She's hopeful that 2023 will be the year that brings her to Nepal!